I was recently challenged to see if I could combine my love for anime with digital marketing. Since I have a deep passion for both I thought this would be fairly easy … turns out it really wasn't. Perhaps a little back-story is in order …
For the vast majority of my youth (from about 8 to about 15) I lived in Hong Kong and Japan. While most kids would take up early Saturday morning to watch classics like He-Man, She-Ra, My Little Pony, Thundercats, or The Smurfs, I grew up watching anime classics like Dragon Ball, Dragon Ball Z, Captain Tsubasa, or some of my all-time favorite movies like Nausicaa, My Neighbor Totoro, or Castle in the Sky.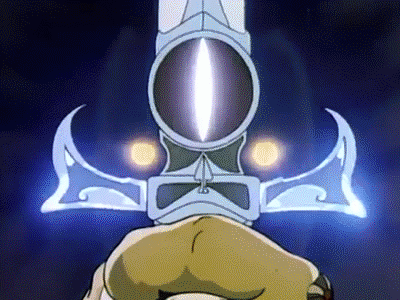 Source – https://i.gifer.com/4Edr.gif
My passion for anime continues to this day and now I get to teach my 3 kids to enjoy it (I completely failed to convert my wife).
I tend to gravitate to anime where the underdog, through hard work and determination, overcomes insurmountable odds. One of my all time favorites is a story of a kid named Goku who constantly focuses on getting better and stronger to help save the people he cares for the most. Goku's arch nemesis is a character named Vegeta who, despite being a Prince among their race of people, is constantly trying to catch up to Goku.
Just when all looks lost, just when we think Goku is done for, he manages to find something deep inside that elevates his game. This often results in a drastic physical transformation (called a Super Saiyan).
Source – https://vignette.wikia.nocookie.net/fantendo/images/6/64/Goku-turns-into-super-saiyan-1_o_GIFSoupcom.gif/revision/latest?cb=20110502202144
As the story of Goku continues he continues to "level up" far surpassing what anyone thought was possible. Eventually learning to level up to Super Saiyan 2, Super Saiyan 3, Super Saiyan God, Super Saiyan Blue, and finally something called Ultra Instinct.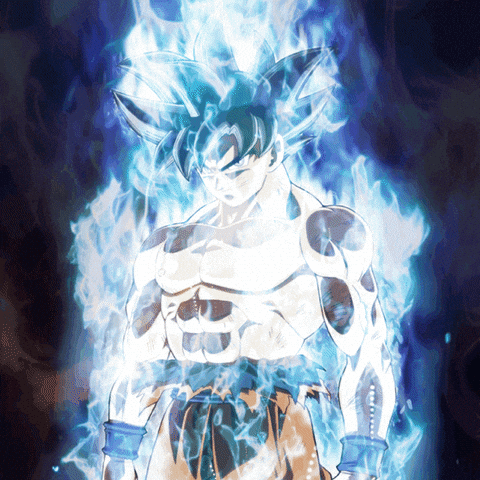 Source – https://gph.is/2pBkwtH
In the digital world we can see a lot of striking similarities with how Glacier Media Digital has weathered the past 5+ years. Despite being an underdog, despite there being bigger or maybe even better companies doing some of what we offer, we find ourselves overcoming odds week over week, month over month, year over year.
Just like Goku we never stop trying to improve our offerings, our processes, or our results for our clients. Need an example?
It used to be our digital offerings were limited to community display (this was our core offering in 2012/2013). It was sold at a sponsored price for complete control of 100% of our inventory. Since then we have "leveled up" to being able to include geo-fencing our campaign's, day part, offer above the fold or below the fold, and even be able to offer ads on specific pages of our community sites. Our pricing model has evolved from sponsorship to being offered on a cost per thousand which provides a lot more value to both us as the publisher and our clients to control who, how, and where their ads are displayed. Even our ads themselves have undergone incredible improvements from static ads to fully responsible ads.
We went full on "Super Saiyan" by adding programmatic to our portfolio of products which added some amazing elements like being able to site retarget and target potential consumers based on search and contextual behaviors.
We went full on "Super Saiyan 2" by being able to add elements like dynamic auto ads and geo-fencing with conversion zones. We are so used to talking/selling these products now that sometimes the journey of how we got here can be forgotten.
If you look at each product in our current rate card almost all have gone through an exciting but challenging evolution. Each, like Goku, has had to over come challenges … and each, like Goku, has leveled up.
Whether its some of our core products like websites or search engine optimization, or some of our newest products like social media advertising or Vancouver Is Awesome the Glacier Media Digital team is constantly looking at how and what we can improve on, what more do our sales teams need, what more do our clients need, what will the digital landscape looks like 2 years from now? 5 years from now? And how can we prepare to be the best at what we do while being able to offer clients a "one-stop-omni-solution" to all their marketing needs.
What are some of your challenges? What odds do you need to overcome? And what are you doing each day to "level up"?
(Top recommended anime list of awesomeness by DGS – Naruto, ReLife, Full Metal Alchemist, My Hero Academia, Made in Abyss, Attack on Titan, Sword Art Online, and anything made my Miyazaki)