Another week has passed, and it's starting to feel like fall at Glacier Media Digital. This week, we savoured the return of the pumpkin spice latte and reached for our best raincoat – and today we are learning about Team GMD's Ryu Matsuda. Ryu would be happy to answer 73 questions (or even 173) about all things software development, snowboarding and blue-eyed huskies – but we know you are busy and we respect your time. Ryu is our React Developer and has a strong background in software and mobile app development. Read on to find out more about Ryu!
In a short paragraph, tell us a little bit about your role at GMD: I am a Scrum Master, and specialize in software development. I can build web, API solutions, and mobile apps (like video games).
Hidden talent: I am a minimalist traveller! I can pack one week's worth of international travel goods into a 30L backpack.
Personal kryptonite: Fluffy dogs, especially huskies with blue eyes.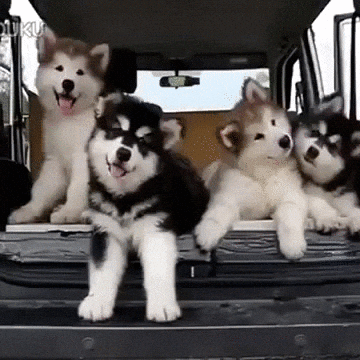 What is your favourite place that you have ever lived in: I've lived in many places. I liked living in the Bay area (San Francisco) because a lot of fun things were easily accessible. Auckland, New Zealand was another favourite place. There was a beach within walking distance from my house and the country was a beautiful place to explore. Of course, I also like Vancouver because my favourite ski resorts are close by!
What are you currently listening to:
At the moment "We Control – Hype"
https://www.youtube.com/watch?v=ZjipMva36lc
What keeps you motivated: Snowboarding and weekend adventures!
Office habit: Coffee and Tea
Two truths one lie:
– I am Japanese
– I can live anywhere in the world
– My name is Ryan
What is your favourite workplace lunch spot: Saku on Broadway, their Katsu tastes exactly like home.
How do you keep your work organized: Document, document, and document! And be sure to allocate your hours.
One tip for managing multiple projects: Allocate projects for the number of hours in a day. If you have 3 projects in a day you could evenly spend 2-3 hours per project in a day, and set deadlines for each project. Try to divide the time and don't touch anything else during your allocated time.
Side-hustle: Improving my skills in programming and Amazon Web Services by watching YouTube lectures.
What are you doing on a Saturday afternoon: Winter – Snowboarding for sure. Summer – muay Thai class, rollerblading, stand up paddleboarding, hiking, wakeboarding, or surfing.
LinkedIn profile/ portfolio URL: https://www.linkedin.com/in/rmatsuda/