SUCCESS STORY: Retailer of baby clothes and merchandise
We recently ran a Facebook ad campaign for a brick and mortar baby store with two locations. Glacier Media Digital increased their website purchase conversions by 600% within the span of a year by engaging audiences across Canada on Facebook and Instagram through a sequential retargeting tactic.
Overall Campaign Metrics
172,601 impressions
$1,500 ad spend
1,288 unique link clicks
278 Add to Cart events triggered on their website
55 purchases
3,379 content view
$17,594 in sales
11.64 ROAS

—
Their Goal
Increase online conversions
Like any other e-commerce store, the goal is to increase visibility online and to sell as an extension to their physical store.
—
Our Solution
Doing it the proper way
Facebook makes placing ads seemingly easy for the average user. Sure, boosting a post can get you a higher reach and can be a great way to be noticed quickly, but it doesn't implement a solid strategy in your sales funnel. Paid social needs to have a strategy behind it or else it is money wasted.
The first step for the business was to come up with month-long campaign blocks to incorporate this sequential strategy — but with a focus.
Through our discussion, it was discovered that a large majority of their sales come from newborn baby sales and we wanted to replicate this for their e-commerce platform by expanding our targeting to nationwide.
—
Seeing it in action
Finding the perfect balance through testing
One thing that Facebook does a really good job at is optimizing and AB testing for ad placements. When you set an ad up in Facebook's Business Manager, you test for ad placements on Facebook, Instagram, Messenger, the Audience Network and now stories (Facebook + Instagram). It takes a bit for Facebook's algorithm to learn about your target audience, which is why we run Active Baby's ads in month blocks with a series of sequential retargeting ads to lead to purchase.
—
Day 1 – 4: Broad ad targeting a primary audience
 We first started out by creating an ad cast out to a broad and primary audience across Canada. Instead of having a sales message right off the bat, we allowed this ad to be an opportunity to explore so we can later retarget anyone who had engaged with this ad and the items on the website.
For targeting, we started as broad as possible by using a custom audience of men and women interested in behaviours such as pregnancy, newborn babies, and popular newborn baby brands such as Uppababy, Lusso Baby and even Sophie the Giraffe. The reasoning behind this is because you want to start off as broad as possible and targeting as many people as you can.
Results
45,551 impressions
601 unique link clicks
63 website adds to cart
10 website purchases
$1,433.94 website purchase conversion value
5.05 return on ad spend
—
Day 5 – 8: Warm Audience Retargeting
 This is where the sequential retargeting comes in handy. What we did was target people who had engaged with the first ad and website visitors within days 1-8 while excluding days 1-4. This allowed enough time for people to receive the first ad without being bombarded with ads right away.
This ad's purpose presented another opportunity for our targeted audience to explore the website without having a sales message right in their face – hence the cute lifestyle image.
The destination URL led to a separate landing page for top selling products which is designed encourage people to look at items and trigger the "Add to Cart" event we had installed on the backend of their site. Although we didn't see any purchases come from this, we were still able to trigger this event to use in our dynamic retargeting ad further down in the sequence.
Results 
13,338 impressions
52 unique link clicks
97 content views
—
Day 9 – 12: Warm Audience Retargeting
This was the third ad that we sent out in our series. It was targeted to website visitors between days  1-12, excluding website visitors within days 1-8 in order to include a fresh creative to our target audience since they have seen two ads at this point from the retailer within a week and a half.
This time, though, it was with a stronger "Shop Now" sales CTA. Similar to the previous ad, we still wanted to use a lifestyle image that was seasonal to the summer weather, but it was obvious that we were promoting products in this one.
Results
 12,157 impressions
116 unique link clicks
93 content views
—
Dynamic Retargeting Ad
Now, this is where the magic happens – the dynamic retargeting ad. These are those "creepy" ads that follow you on your social media when you looked at that pair of shoes on a website.
On the backend of the client's website, we implemented a Facebook Pixel which tracks a Facebook ID's action and behaviour on the website. We use this primarily for retargeting.
In this case, we targeted people who Added to Cart or Viewed Content but didn't purchase. This ad usually results in the most sales because it is unique to each Facebook ID with the exact item you view.
Results
52,511 impressions
360 unique link clicks
136 website adds to cart
29 website purchases
$11,512 website purchase conversion value
24.73 return on ad spend
—
But what about the other purchases? 
Up until recently, we invested all of the ad spend to a campaign such as the one above. Of course, there are going to be flash sales depending on stock and availability, so we reserved a specific amount of ad spend for boosted post ads. Everyone loves a sale.
Keep in mind – we still had the dynamic ad running throughout this period of time. Anyone who added to cart likely received a dynamic ad throughout this campaign.
The results?
4 sales throughout the month
$333 ad spend
16 purchases
70 add to carts
$4,647 in sales
—
So is Facebook advertising really worth it?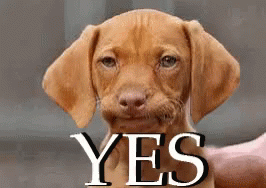 YES – when it's done right. There really is no perfect formula or template solution to make a business a success. When it comes down to it, it's all about testing and optimizing along the way to see what is right for your customer base and business objectives.
We worked with this client for a couple of months prior to a commerce campaign and through this time we discovered what works and what doesn't work.
Still not sure where to start with your paid social campaign? Contact us today and we'll be happy to give you a hand.